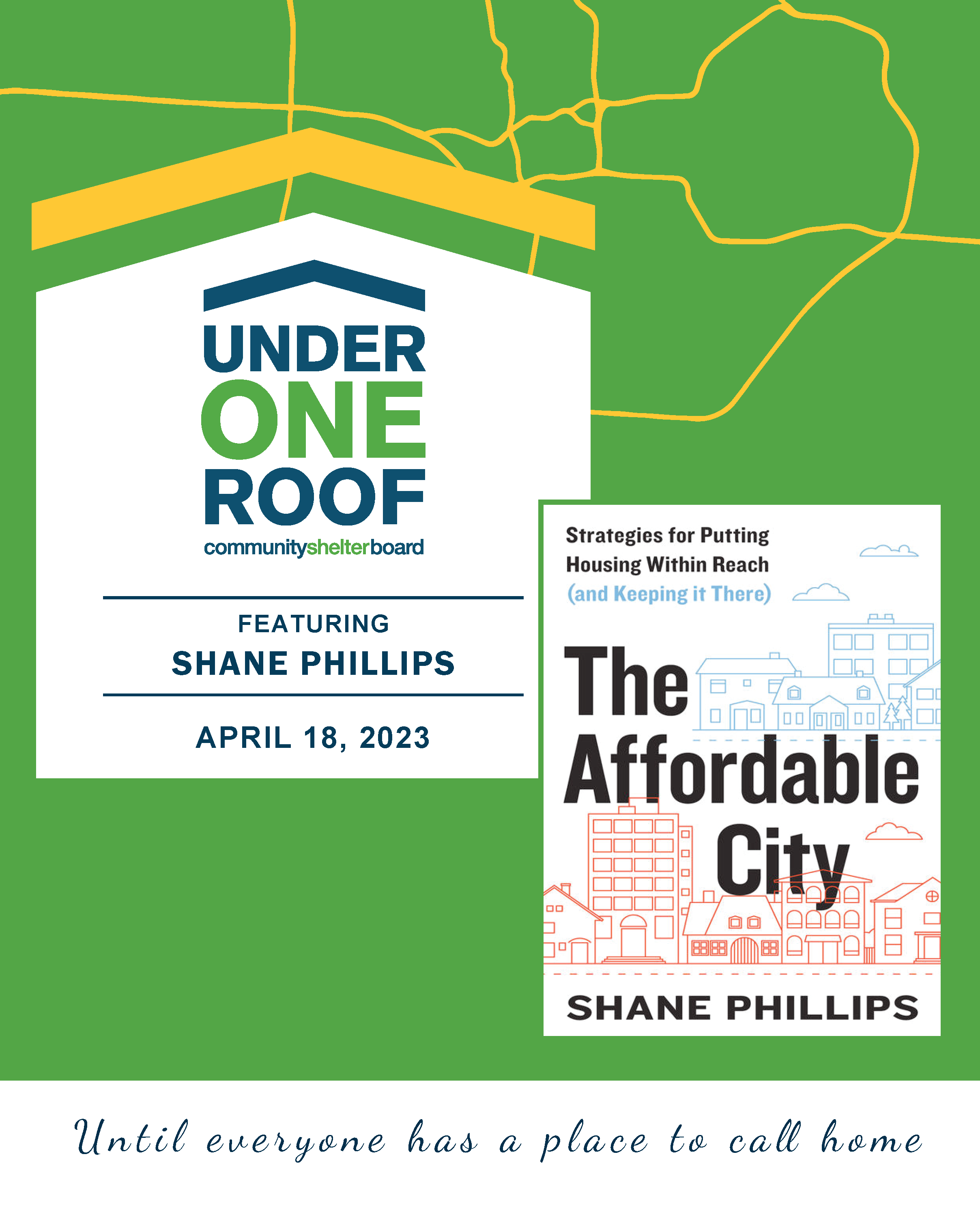 Inspiring Ideas. Igniting Change.
Tuesday, April 18, 2023
5:00 pm reception, 6:00 - 7:00 pm program
Jo Ann Davidson Theatre at the Vern Riffe Center
77 S. High St. Downtown Columbus
Under One Roof, Community Shelter Board's signature fundraiser, inspires ideas to fight homelessness and ignites change in our community so that everyone has a place to call home. Join us to hear inspiring stories centering on why we won't rest until everyone has a place to call home.
Get tickets to Under One Roof while making an extended impact for our neighbors in need by joining CSB's Leadership Society. Your Leadership Society investment of $1,000 includes two tickets to the event and Leadership Society engagement year-round. Most importantly, as a member of Leadership Society, you will play a vital and unique role in providing crucial funding to address the most critical needs in our system of care for people facing homelessness.
Donations made now through the Under One Roof event will be matched, thanks to Big Lots Foundation and Fifth Third, helping even more men, women, and children facing homelessness in our community.
---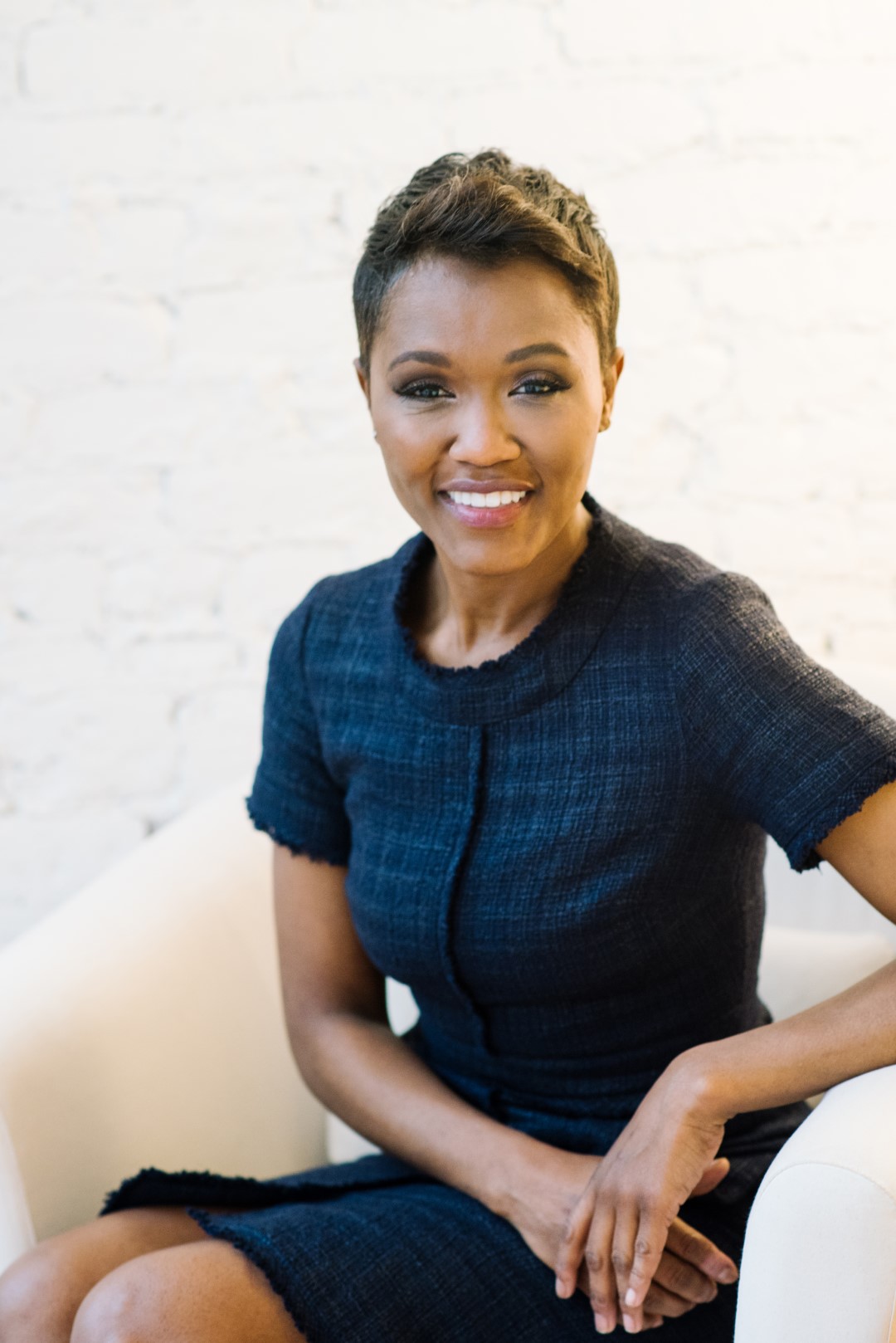 Meet our new President & CEO, Shannon Isom.
Hear from our new President & CEO, Shannon Isom, about Community Shelter Board's vision for 2023 and beyond.
Featuring
Shane Phillips
Hear from researcher and author, Shane Phillips, as he leads a nuanced, constructive conversation about how we can use policy to create a housing system that ensures everyone has a place to call home.
Shane Phillips is a researcher, public speaker, and consultant on housing policy and affordability issues. He manages the Housing Initiative at the UCLA Lewis Center for Regional Policy Studies, co-hosts the UCLA Housing Voice Podcast, and is the author of The Affordable City, which is used as a handbook for housing policy solutions by policymakers, elected officials, and advocates around the world. Shane is originally from Seattle and is based in Los Angeles, but he's traveled all over the U.S. sharing the messages of his research and book, and he works with cities and organizations to develop context-specific solutions to their housing challenges.
---
Thank you to our 2023 Sponsors!
Interested in sponsoring the 2023 Under One Roof?
Contact Katie Ocasio at kocasio@csb.org for more information or view sponsorship packages here.
Hand-In-Hand Match Sponsors
Better Together Reception Sponsor
Foundation of Empowerment Sponsors
Door to Opportunity Sponsors

Anchor Hocking Co.

Byers, Minton, & Associates

Clark, Schaefer, Hackett & Co.

Robert C. Echele Charitable Fund I

Bill and Lisa Herberger

Kegler Brown Hill + Ritter

National Church Residences

Ohio Housing Finance Agency

Park National Bank

pureBAKLAVA

T. Marzetti Company

Wallick Communities

The Robert Weiler Company

Shelli and Ron Wuerth

Barbara Poppe & Associates

Columbus State Community College

EASE Logistics

Easton Community Foundation

Lonicera Real Estate Investment Fund

Kittrella Mikell

The Ohio State University College of Social Work

Plumbers and Pipefitters Local 189

Reitter Stucco Inc.

Taft Stettinius & Hollister, LLP