Hundreds of corporations, public sector leaders, families and individuals joined us this year in our work to rebuild the lives of people experiencing homelessness. Thanks to their leadership, advocacy and investment, we'll serve over 12,000 people this year.
$100,000 and above
---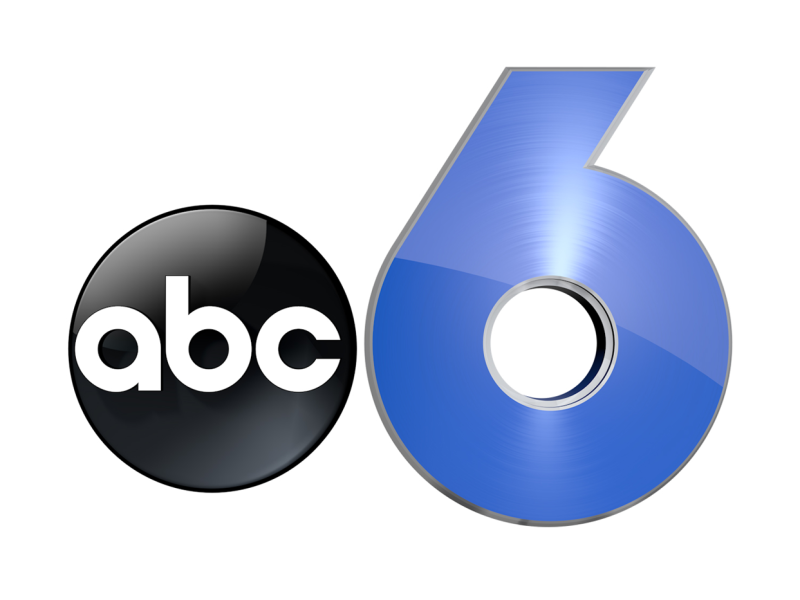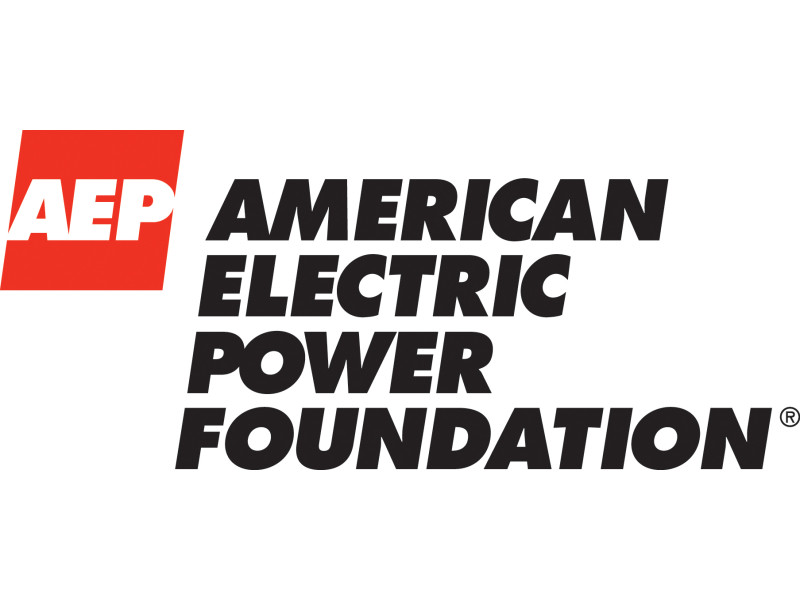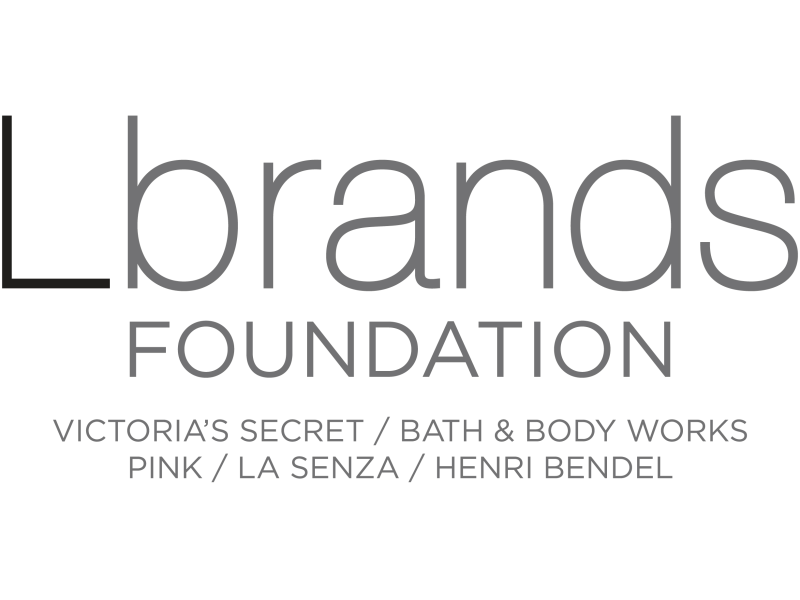 $50,000-$99,999
---
Alliance Data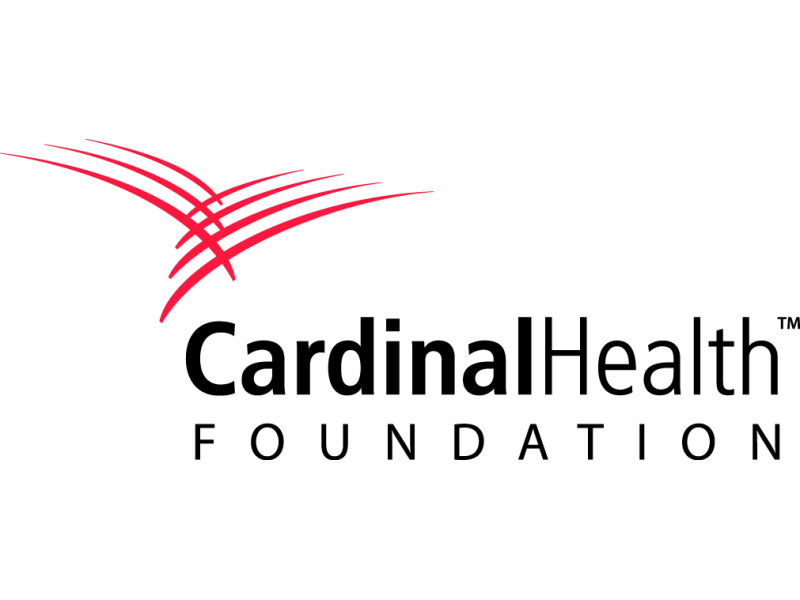 Columbia Gas of Ohio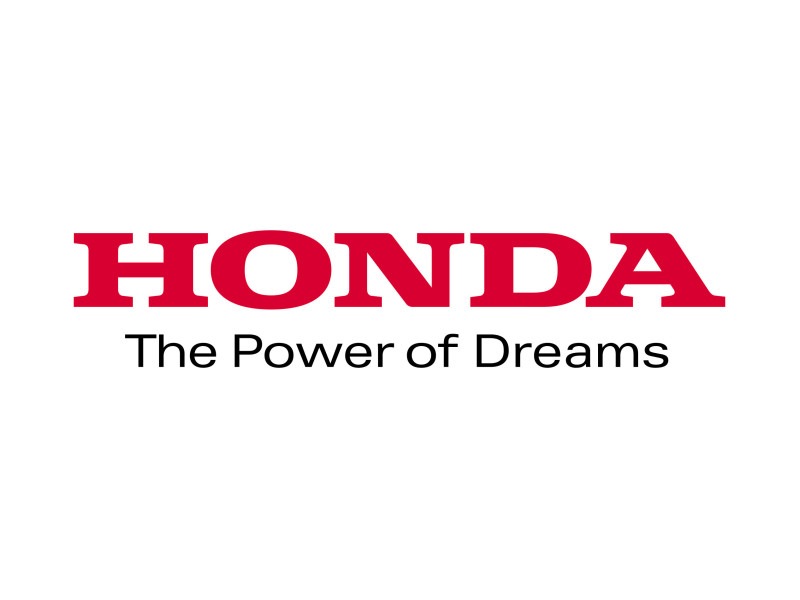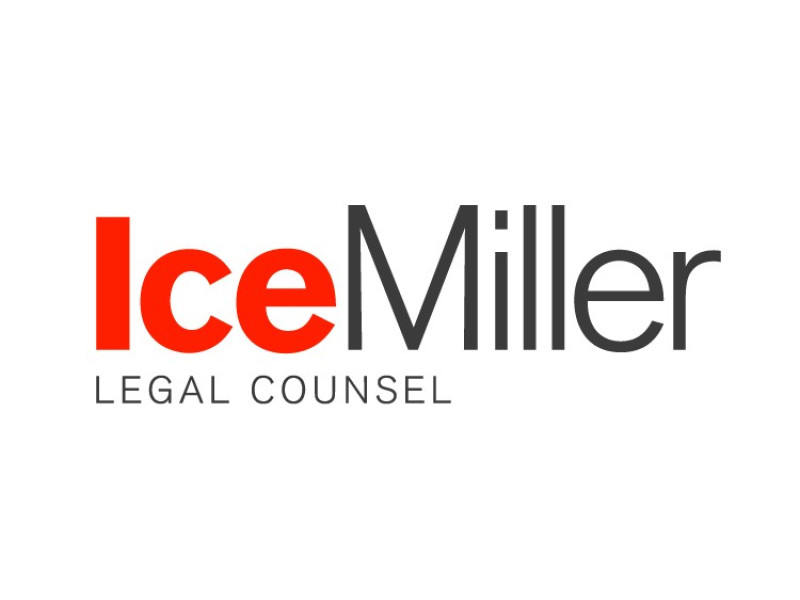 IGS
JPMorgan Chase & Co.
Mary Lazarus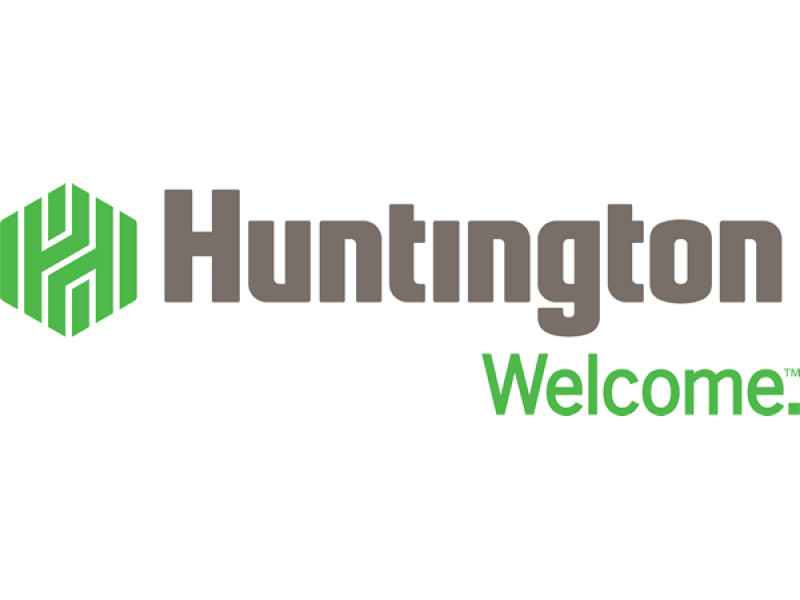 The Jeffrey Company
The Wexner Family
$25,000-$49,999
---
Anonymous Family
Big Lots Foundation
Buckeye Lifestyle
Columbus Radio Group
Energy Transfer
Fifth Third Bank
First Financial Bank
Ingram-White Castle Foundation
Kroger
Margaret and Michael Hartshorn
Mary Anne Orcutt and Stuart Knecht
Mary Lazarus
Ohio Capital Corporation for Housing
OhioHealth
PNC
PNC and PNC Foundation
PNC Foundation
Red Capital Group
Safelite AutoGlass
State Auto Insurance Companies
The Reinberger Foundation
WCMH TV - NBC4
$10,000-$24,999
---
Altria Group
Big Lots Foundation
Columbia Gas of Ohio
Crane Group Co.
Giant Eagle
Grange Insurance
L.A. Venneri, Inc.
M/I Homes Foundation
Outsider Entertainment
The Catholic Diocese of Columbus (in part through the Angelo George Fund of The Catholic Foundation)
The Harry C. Moores Foundation
The Walter and Marian English Foundation
WBNS-10tv
Giving Hall of Fame
These families have invested in Community Shelter Board over a lifetime.
---
Anonymous
Barbara and Al Siemer
Jane and Tim Stehle
K.C. and Justin McAllister
Lenore Schottenstein and Family
Mary Lazarus and Family
Nacht Hilbrands Rackoff Families Fund
Patti and Steve Steinour
The Crane Family
The Nancy and Tad Jeffrey Family
Leadership Society - $10,000 and above
These annual investors provide funds for basic needs and life-saving programs
---
Michelle Heritage and Tanisha Robinson
$5000-$9,999
---
Central Ohio Primary Care Physicians Foundation
Columbus Jewish Foundation: Fund for the Community Shelter Board and Robert A. Glick Community Shelter Board Fund
CSX Transportation
Diamond Hill Capital Management
Ernst & Young
Hexion Inc.
IGS Energy, Inc.
Mills James
Mobile Home Stuff Store, Inc.
Nationwide Children's Hospital
Porter, Wright, Morris & Arthur LLP
QC Fund of The Columbus Foundation
Red Capital Group
Robert C. Echele Charitable Fund I
St. Elizabeth Ann Seton Catholic Church
Thirty-One Gifts
$2,500-$4,999
---
AJH Inc. DBA McDonald's
Anonymous
Byers, Minton, & Associates, LLC
Coldwell Banker King Thompson Metro Office
DGD Group
Fifth Third Bank
Fortner Upholstering Inc.
Hollywood Casino Columbus
Kegler Brown Hill + Ritter
Miller Pipeline
Mount Carmel Health System
OhioHealth
St. Catherine of Siena Parish
The Fritsche Corporation
The Ohio State University
The Robert Weiler Company
Vorys, Sater, Seymour and Pease LLP
WP Glimcher
$1,000-$2,499
---
AAT USA LLC
Barnes & Thornburg LLP
Columbus Medical Association Foundation
Columbus Realtors Foundation
EXPRESS
Franklin County Community Garden Grant provided by the Board of Commissioners
Lightwell, Inc
National Council of Jewish Women
Nationwide
Ohio Housing Finance Agency
Plumbers & Pipefitters Local 189
St. Elizabeth Catholic Church
St. Patrick's Episcopal Church
Standley Law Group LLP
Upper Arlington Rotary
Verizon
Wallick Communities
Leadership Society - $1,000-$9,999
These annual investors provide funds for basic needs and life-saving programs
---
Aaron Saling
Anna and Nick Fellers
Anonymous
Barbara and Michael Benham
Beth and Nathan Wymer
Beth Crane and Richard McKee
Bob Fine
Carolyn and Robert Peterson
Carolyn Prince in memory of Harpal Chohan
Cathy and Jeffrey Lyttle
Charlotte and Richard Witkind Fund
Claire and Matt Hamilton
Cynthia and Charles Lucius
Darnita Bradley
David P. Shouvlin
Dawn and Greg Butcher
Debbie and Chad Jester
DeeDee and Herb Glimcher
Diana Melvin
Diane and Matt Habash
Donna and Larry James
Fahlgren Mortine
Hal Keller and Laurie Kaps-Keller
Holly and Brad Kastan
Jack Roth Mitzvah Fund
Jennifer and Andy Rose
John McConaghy
John N. Boyer
Jonathan D. Welty
Joseph Hayek
Judy and Dean Reinhard
Julia M. Campbell
Julie and Christopher McElroy
Kalpna and Satish Desai
Karen and Steven Frame
Karen W. and James R. Dunn
KC and Justin McAllister
Lawrence Templin
Lenore Schottenstein
Lisa and Bob Kavanaugh
Lisa and Patrick Kelley
Lori and Patrick Jarvis
Lori S. and Mark C. Russell
Lyna and Peter Ahn
M. Jameson Crane & Timothy Miller Fund
Martha and Martin Stahl
Mary and Tom Katzenmeyer
Mary Lazarus
Melissa and Evan Garver
Nadine and Keith Pierce
Nancy L. and Michael P. Fisher
Pillar Fund of The Columbus Foundation
Rita J. Wolfe
Rosalie and Matt Fenner
Sarah and Jim Klingbeil
Sieve Family Fund
Stephen Ives
Stephen Smith
Susan and Chris Timm
Tara and Andy Keller
Teresa McWain
The Johnson Family Living Trust
The Rose Family
Thomas P Eckhart Trust
Todd Theodore
Tom Green
Tricia and Doug Herron
Trish and Bob Lyon
William P. Tracy Fund
Women Leaders
These women are combining philanthropy and volunteerism for Community Shelter Board
---
Alison Lemle
Alison Marker
Amy Dawson
Anne Partridge
Annie Gallagher
Antionette Wilson
Barbara Benham
Barbara Brandt
Barbara Dunn
Barbara Lebovitz
BeBe Finn
Brooke Wancheck
Carol Brown
Carolyn Prince
Cathy Lyttle
Cheryl Godard
Cheryl Turnbull
Cindy Monroe
Cindy Rasmussen
Colleen Buzza
Danielle Dunn
Danielle Virant
Darnita Bradley
Debbie Manos-McHenry
Diana Westhoff
Ellen Partridge
Erica Cook
Gina Ormond
Holly Kastan
Jamie Allen
Jane Stehle
Janet Remiker
Janet Jackson
Janice Davidson
Jennifer Bleen
Jenny Carlson
Jessica Goldman
Jessica Sampson
Joyce Edelman
Judy Garel
Julie Homan
Kara Trott
Karen Koster
Karen Morrison
Kathleen Murphy
KC McAllister
Laura Matney
Laurie Elsass
Leigh Householder
Lenny Schottenstein
Leslie Vesha
Lianna Barbu
Lillian Lowery
Linda Katherine Butler
Linda Kaufmann
Lindsay Dunn
Lisa Crawford
Lisa George
Lisa Humphrey
Liz Anderson
Lyon Lindy
Marlen Mathias
Mary Lazarus
Mary Partridge
Mary Schell
Mary Vorys
Melissa Thompson
Michele Bertoia
Michelle Cramer
Michelle Heritage
Michelle Kerr
Michelle Thomas
Michelle Wuerth
Michelle Yeager
Nancy Brown
Patricia Shorr
Patti Barnhart
Patti Sisto
Patti Steinour
Robin Comfort
Robin Conway
Sandy Doyle Ahern
Sara Loken
Shirley Dosky
Stephanie Johnson
Sue Bottiggi
Sue Jablonski
Susan Rector
Sylvia Goldberg
Tanisha Robinson
Teresa McWain
Tracy Retchin
Vicki Linville
Yvette McGee Brown
$275-$999
---
111 Liberty Street LLC
Aimee Kennedy
Anne Eiterman
Anonymous
Anton Chin
Archie L. McCormick
Bailey Meeker
BCD Travel USA
Becky Westerfelt
Charles E. Allen
Cheryl A. Andrews
Columbus CPCU Society Chapter
Columbus Metropolitan Library
Columbus State Community College
Community Housing Network
Covenant Presbyterian Church
Crabbe, Brown & James, LLP
Cramer and Associates
Damon Kahl Bingman
Daughters of Erin
Debra Krall
Dr. Gail Herman
Dublin Community United Church of Christ
Elizabeth Morris
Franklin County Residential Services, Inc.
George Young
Grubers' Columbus Agency, Inc.
Heidi and Mike Levey
Holy Spirit Catholic Church
Homeport
IBM Corporation
Jacki R. Speaks
Joel Hoelzer
John and Catherine Chapin Kobacker
John Hardy
Kenneth Douglas
Lahari D. Mangaraj and Brian T. Murphy
Leslie Deacon
Leslie Porter
Lexie and Trip Lazarus
Linda Cole
Lou Brennan
Mardi and Tony Ciriaco
Mary and Mark Thompson
Matthew Riley
Matthew Schmitt
Max Sovell
Monika M. Torrence
MurphyEpson
National Affordable Housing Trust
National Church Residences
Ohio House of Representatives
Patricia Arnett McDonald and John McDonald
Patricia B. and James H. Caldwell
Preston Davis Fund
Relocation Council of Central Ohio
Richard Granger
Samantha Shuler
Sandy Pond
Stephen Sheridan
Stewart and Bernice Malquist Fund
Sugar Hippo Bakery
Tanny Crane and John Wolff
The Scotts Miracle-Gro Company
United Way of Greater Portland
Housing Heroes
These individuals have become monthly, credit card donors for Community Shelter Board
---
Alan J. Gold
Amy Price and Charlotte Belland
Andrea Sherman
Angela Alexander
Angelique Wilkins
Anna and Chet Cady
Anne Gerlach
Anonymous
Anthony Penn
Azra McCrory
Barbara Kempton
Barbara Marshall
Barbara Stimpert
Betty Burden
Beverly Frabott
Bill Marcinick
Brad Young
Brian M. Gillis
Britnee Pankey
Brooke and Greg Wancheck
Callie Query
Carol Aurnou
Caroline Ruma
Cheryl Henry
Christie and Fred Kaufman
Christina Leonard
Christina Paugh
Christine Wallen
Cleophus Lyons
Colleen Buzza
Commissioner Paula Brooks
Cynthia Crockett
Cynthia Irick
Darci Congrove
David R. Schooler
David Schalk
DaVita Tucker
Dawn R. Tyler Lee and Robert E. Lee III
Dawn Rodeheffer
Deborah and Ted Knapke
Deborah Helber
Deborah K. Stout
Deborah Tracy
Delores Rock
Diane B. Hendrickson
Diane Edwards
Doug Matthews
Elizabeth Chapman
Elle Ballengee
Erica Munnerlyn
Erin Cordle
Evelyn Bissonnette
Freda Sefert
Gary Daley
Georgia Hart
Glenda Dunman
Hiral V. Patel
Jack Blake
James Flynn
Jane and Tim Stehle
Janet Bridges
Jeffrey N. Tolliver
Jessica Buschmann
Joan and Chris Young
JoAnn Christiansen
Jody Taylor
John A. Grant
John E. Bailey
John Grunwell
Jonathan William Youngman
Judy K. Guzzo
Julia Campbell
Julia Dorrian
Julie and Christopher McElroy
Julie Didlick
Kahren Bossart
Karen Twinem
Katherine Anne Bowen
Kathleen Endrizzi
Kathleen Trainer
Kathy Helm
Kathy Hobby
Kathy Trivett
Kathy Walker
Katie Lau
Keith E. Johnson
Kevin Wampler
Kimberly Heslop
Kirsten Levisay
Kristine Hollern
Laurine and Jim Cetovich
Lea Ann Lozier-Allen
Leslie Holmes
Lianna Barbu
Linda Teufel
Lindsay M. Seitter
Lindsay Weisenauer
Lisa and Jason Dolin
Lisa J. Durham
Louise R. Seipel
Lynn Elfner
Maralyn Conaway
Mary Ann and Wayne Petrie
Mary Pat Martin and Rick Livingston
Melanie and Ken Warman
Michael S. Lamprecht
Michael Smith
Molly Meyer
Mr. and Mrs. Richard Overmyer
Nancy Nesselroad and Phil Westerman
Nicole and Richard Driscoll
Okuley Smith LLC
Patricia Barnett
Patricia Waters
Phyllis Sonnen
Rhonda Martin
Ron Walker
Rowene and John Bessey
Ruby Fitch
Sallie Evans
Sandy Lofton
Sara Reichley
Scott Martin
Shaaron Benson
Shellee Fisher
Sherri Huston
Sonia Kovitz
Steph Northrop
Sue and David Arter
Susan and Peter Youngs
Suzanne Steel
Sydney and Claire Walker
Thomas Grote
Timothy King
Todd A. Grow
Tuesday Ryan-Hart
Vicki Eberle
Virginia and Donald Collins
Wanda Osburn
Yolanda Tanner
---