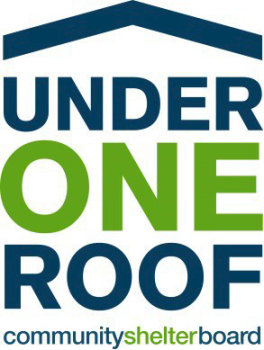 Tuesday, June 9, 2020
5:30 pm
Inspiring Ideas. Igniting Change.
Under One Roof is Community Shelter Board's signature fundraising event to spark discussion about critical social problems and shed light on innovative solutions to homelessness – until everyone has a place to call home. Under One Roof's featured speakers are some of today's most notable thought-leaders on issues of affordable housing, workforce development, and poverty.
Sheryl WuDunn is a best-selling author and the first Asian-American reporter to win a Pulitzer Prize. With her husband, Nicholas D. Kristof, Sheryl is co-author of Tightrope: Americans Reaching for Hope, which chronicles the different struggles facing working-class America. They also co-authored A Path Appears: Transforming Lives, Creating Opportunity, a New York Times best-selling book about altruism and how to bring about change in our society using evidence-based strategies; and Half the Sky: Turning Oppression into Opportunity for Women Worldwide, a No. 1 New York Times best-selling book about the challenges facing women around the globe.
Sponsorship opportunities are available and more details coming soon.
Under One Roof
Architect for Change Title Sponsors