Financials
Form 990*

* For the fiscal year ending June 30, 2017, included in the net loss of $1,402,082 are non-cash expenses for depreciation and amortization totaling $576,990. In addition, we had an expected decrease in pledges and grants receivable from FY2016 to FY2017, due to the end of the multi-year capital and services campaign. Cash received in FY2017 from revenue that was generated in the previous fiscal year, allowed CSB to provide additional homeless services in FY2017. This contributed to the overall net loss in FY2017 as revenue was earned in prior years but expenses were incurred in the current year.

FY17 FY16 FY15 FY14 FY13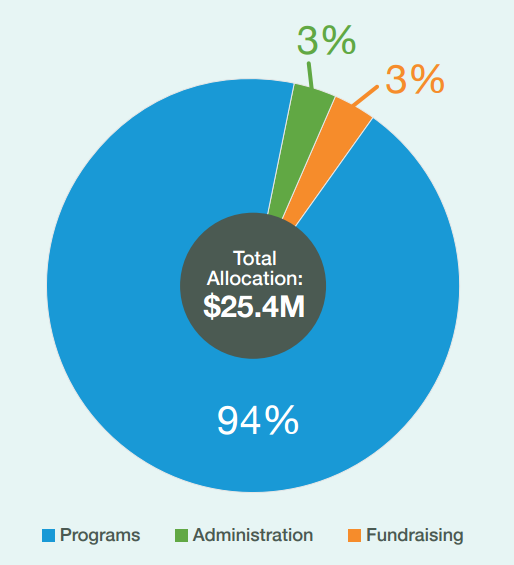 Community Shelter Board is a responsible steward of the public's dollars, spending 94% of its budget on programs to rebuild the lives of people experiencing homelessness.